More God,
   Less Psychiatric Illness: Steps to Good Mental Health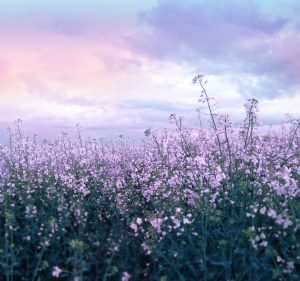 By Marcia A. Murphy
I am someone in recovery from a mental illness. Let me share with you what has helped me to get better ~ Marcia
My steps to good mental health included:
Finding a good church to attend and participate in
Finding a mental health professional: psychiatrist, therapist, or counselor for medical and psychological treatments
Finding social support in a: a) religious setting; b) work environment; c) community/education activity; d) sports/exercise activity
Daily routine consisting of caring for physical, mental, and emotional health:

good nutrition and physical exercise
education-brain stimulation/exercising the mind
loving relationships and social interaction
Maintaining daily spiritual disciplines

Scripture reading/study
Prayer
Meditation/listening for God's guidance
Obtain guidance from mentor
"Successful people do consistently,
                 what others only do occasionally."                                                            
Anne Maingi, Living Healthy God's Way
Faith & Mental Health
The Positive Connection Between Religious Participation and Mental Health
A 2001 book [Handbook of Religion & Health] examined 100 studies that analyzed the relationship between religiousness and mental well-being:
79% reported at least one positive correlation between religious involvement and greater happiness, satisfaction, etc.
Religious commitment and participation have been shown to be associated with:
 Less likelihood of depression
 Less likelihood of suicide
 Less likelihood of alcohol or illicit drug use
 Reduced juvenile delinquency
 Increased marital satisfaction
 Increased sense of optimism and hope
God's Word for Healthy Living
Spiritual & Mental Health
 Personal Illness
The kind of God we long for:
—God who does not blame us for being ill
 The disciples ask if a man was born blind because of his own sin. Jesus says no.  (John 9:1-5)
"Neither this man nor his parents sinned," said Jesus, "but this happened so that the work of God might be displayed in his life." NIV John 9:3
—God who cares for us when we are ill
Paul, a follower of Christ, has a "thorn in his flesh." This is believed by many to be a handicap he had to cope with in his daily life. (2Corinthians 12:7)
But he said to me, "My grace is sufficient for you, for my power is made perfect in weakness." Therefore I will boast all the more gladly about my weaknesses, so that Christ's power may rest on me.  NIV 2 Corinthians 12:9
Problems with Family Relationships
The kind of God we long for:
 —God who knows rejection from family
 Jesus' relatives make fun of him, accusing him of wanting to make a name for himself as a Messiah. John 7:1-5)
Though my father and mother forsake me, the Lord will receive me. NIV Psalm 27:10
Never will I [God] leave you; never will I forsake you. NIV Hebrews 13:5b
I find comfort in this:
A Loving God Who Tells Us to Love One Another
"A new command I give you: Love one another. As I have loved you, so you must love one another. By this all men will know that you are my disciples, if you love one another." NIV John 13:34-35
What good is it, my brothers, if a man claims to have faith but has no deeds? Can such faith save him? Suppose a brother or sister is without clothes and daily food. If one of you says to him, "Go, I wish you well; keep warm and well fed," but does nothing about his physical needs, what good is it? In the same way, faith by itself, if it is not accompanied by action, is dead. NIV James 2:14-17
Each of you should look not only to your own interests, but also to the interests of others. NIV Philippians 2:4
If I speak in the tongues of men and of angels, but have not love, I am only a resounding gong or a clanging cymbal. If I have the gift of prophecy and can fathom all mysteries and all knowledge, and if I have a faith that can move mountains, but have not love, I am nothing. NIV 1 Corinthians 13:1-2
The entire law is summed up in a single command: "Love your neighbor as yourself." NIV Galatians 5:14
Do to others as you would have them do to you. NIV Luke 6:31
For if you forgive men when they sin against you, your heavenly Father will also forgive you. But if you do not forgive men their sins, your Father will not forgive your sins. NIV Matthew 6:14-15
"For God so loved the world that he gave his one and only Son, that whoever believes in him shall not perish but have eternal life. NIV John 3:16
Then they asked him, "What must we do to do the works God requires?" Jesus answered, "The work of God is this: to believe in the one he has sent." NIV John 6:28-29
Jesus answered, "I am the way and the truth and the life. No one comes to the Father except through me. NIV John 14:6
Jesus said, "I am the light of the world. Whoever follows me will never walk in darkness, but will have the light of life." NIV John 8:12
~~~
Jesus said, "If you want to enter life, obey the commandments."  Matt 19:17b NIV
The Ten Commandments [Exodus 20:1-17 NRSV]
Then God spoke all these words:
I am the Lord your God, who brought you out of the land of Egypt, out of the house of slavery; you shall have no other gods before me.
You shall not make for yourself an idol, whether in the form of anything that is in heaven above, or that is on the earth beneath, or that is in the water under the earth. You shall not bow down to them or worship them; for I the Lord your God am a jealous God, punishing children for the iniquity of parents, to the third and the fourth generation of those who reject me, but showing steadfast love to the thousandth generation of those who love me and keep my commandments.
You shall not make wrongful use of the name of the Lord your God, for the Lord will not acquit anyone who misuses his name.
Remember the sabbath day, and keep it holy. Six days you shall labor and do all your work. But the seventh day is a sabbath to the Lord your God; you shall not do any work—you, your son or your daughter, your male or female slave, your livestock, or the alien resident in your towns. For in six days the Lord made heaven and earth, the sea, and all that is in them, but rested the seventh day; therefore the Lord blessed the sabbath day and consecrated it.
Honor your father and your mother, so that your days may be long in the land that the Lord your God is giving you.
You shall not murder.
You shall not commit adultery.
You shall not steal.
You shall not bear false witness against your neighbor.
You shall not covet your neighbor's house; you shall not covet your neighbor's wife, or male or female slave, or ox, or donkey, or anything that belongs to your neighbor.
I have found my religious faith primarily to be a source of healing and restoration. My search for the connection between faith and healing was aided with the definition of terms:
The word 'healing' comes from the Greek [Correction: German] word heilen, which means 'to become whole,' 'to set right,' or 'to restore.' 'Religion' comes from the Latin word religare, which is composed of two roots, re and ligare. Re means 'back' and ligare means 'to bind, bind together.' Thus, the word 'religion' literally means 'to bind back together'…the word 'religion' itself involves a description of healing. Health, religion, and healing all have the common theme and task of making the person whole, sound, transforming him into a state of optimal well-being—restoring the person, both mind and body, to order and balance….
The Symbolism of the Cross
                  & Recovery From Mental Illness
Cross as useful symbol for understanding spiritual support systems

Vertical length of cross—human-divine relationship

Horizontal width of cross—human-human relationships
We need both in order to have good mental health. This is a common condition for both people with a mental illness and those who consider themselves of good mental health.
Sources
*Handbook of Religion and Health by Koenig, McCullough, and Larson
*Health Through Faith and Community by E. R. Canda, A. Ketchell, P. Dybicz, L. Pyles, H. Nelson-Becker
*Stephen Ministries, St. Louis