From Resource Publications, an imprint of Wipf & Stock Publishers
A Small Handbook of Mental Health
Portal to a New Life
by Marcia A. Murphy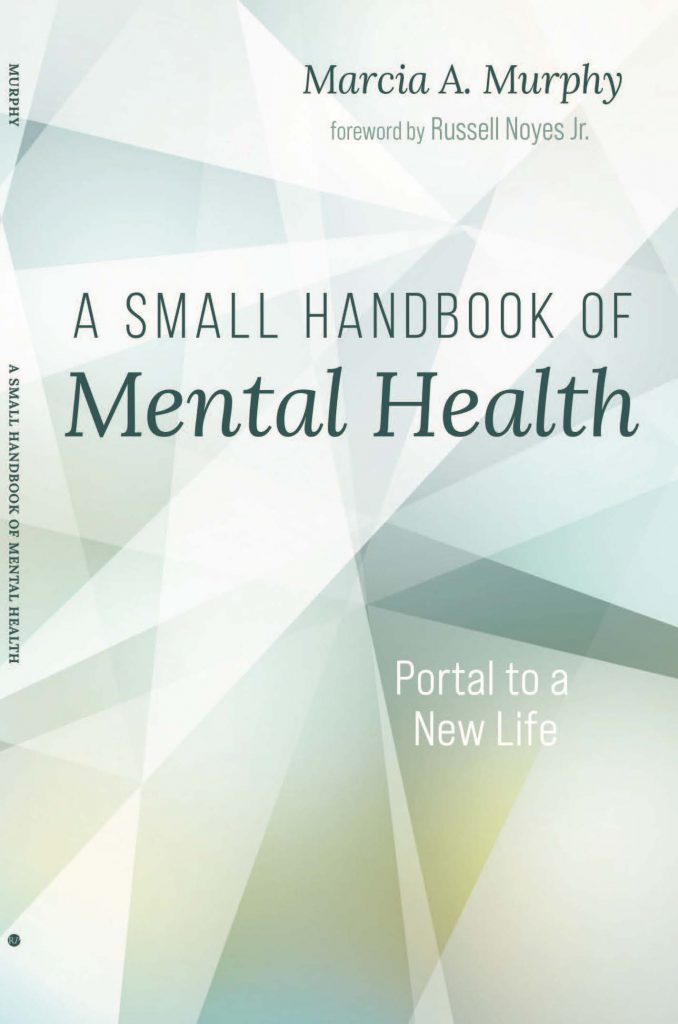 Foreword by Russell Noyes Jr., MD
Professor Emeritus, Department of Psychiatry
Roy J. and Lucille A. Carver College of Medicine, University of Iowa
Summary
 In this work, as someone in the recovery process from serious mental illness, I discuss factors that were problematic in my life and solutions that have made my life meaningful. I explain how these things came about, how important certain healing factors are, if they sometimes seem fragile.
With this handbook I hope to increase understanding of those who suffer with mental illness, lessen stigma, and advocate for those who have few opportunities to speak out for themselves. I hope to show how, despite the devastation of severe mental illness, recovery can be achieved. This handbook consists of two sections: The first is devoted to the impact of mental illness and the second is concerned with recovery. Each addresses aspects that are biological, psychological, social, and spiritual in nature. The juxtaposition of illness and recovery highlight each aspect as described through my personal narrative.
People who have a mental illness may find this a helpful resource to aid in their own recovery and clinicians who treat the mentally ill will gain new insight into the diverse causes of psychiatric illness and how recovery, with what I believe are universal terms, are applicable to all.